PELION

E

STATES&copy
<!hr color="#c0c0c0" noshade>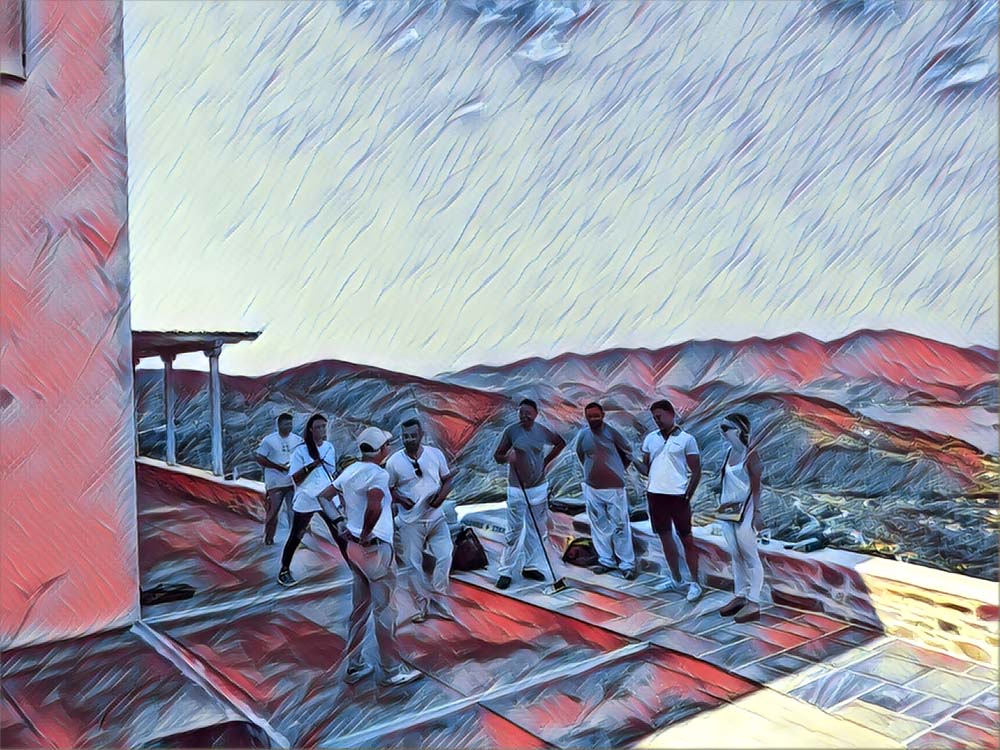 Dear customer,

Following the latest decision of the Hellenic government, land, which dimensions do not exceed 4000 Sqm and is not located within urban boundaries, is no more constructible. Exceptions apply only for land, which is situated on an official, paved road.

Before you consider buying land in Greece to build your home, you should take into account the fact that building regulations are different to those in your country. We don't know the rules in your country, but we certainly know them here in Greece. You should read this section carefully. It's free advice, and you won't find it summarised so comprehensively anywhere else that we know of. When we built our own home, nobody was around to give us these hints and tips. And, believe us, you'll lose a lot of money if you don't pay attention to the details.

It is a very good idea to check the development potential before you buy a piece of land. Specially the plots on the sea and those not within the boundaries of a municipality are focussed by parliamentary initiatives in order to limit the development potential or even to repeal it. Parliamentary decisions commonly are published by the so called Federal Law Gazette (F.E.K. = Φ.Ε.Κ. = ΦΥΛΛΑ ΕΦΗΜΕΡΙΔΑΣ ΤΗΣ ΚΥΒΕΡΝΗΣΕΩΣ) with - if at all - possible announcements of short notice, i.e. a constructible plot could turn over night to a worthless one, whereas vice verse is not probable. Thus you should apply for the planning permits straightaway after the purchase to obtain a limited protection against the possible changing of the building laws.

So, before you are going to buy land, be aware of the following:

Cadastre: On March 13th 2019 the South Pelion cadastre opened and all entries have to be accomplished on or before September 13th 2019.


Planning permits: February 2018: The government dropped the possibility to build more than one house on residentally used properties - the maximum gross building area is now limited to 200 sqm regardless of the size of the land.


Forestry: As of February 2017 introduction and publishing of the new forestry charts: every owner of any kind of land or property shall double check those charts until the expiration date of 24.9.2017. Failing to do so, could lead to a loss of the ownership


Renting out someones property: Seasonal rental, i.e. letting a property to a third party for a period of time less than three months, is subject to be supposed as a commercial enterprise. You must then establish a company in Greece and you must obtain an E.O.T. licence; failing to do this will result in penalties up to evicton of the acting person and locking of the property what's subject to be rented!


New as of September 2011!!: No property is subject to be transferred, unless approved by an entitled engineer (CE) that the house was built according to the planning permits. Please contact your lawyer!


New as of September 2010!!: Law N 2637 Article 56, the law of Agricultural land of high productivity caused a lot of turbulences. It will not be applied since Sept. 8th 2011. Please contact your lawyer!


New as of 2011: Everybody who owns a house in Greece be on foreigner or Greek must pay taxes for the maintenance expenses of his property. Please contact your lawyer!


New as of March 2011: Buildings subject to be transferred do need an Energy Passport. There is no chance to transfer without it


The land must be declared by the Forestry Commission as non-woodland, otherwise you'll never be able to get planning permission to build on it. Caution: Woodland is not transferable!


If the land is located on the sea front, the GRAMMI AIGIALOU (coastline) and GRAMMI PARALIAS (beachline) must be marked by the Coastal Authority. If this has not been done yet, it could take a year or so. You should be absolutely certain that, after your plot has been deliniated by the Authority, enough land remains to build a house, because the deduction from the total size of the plot may leave it smaller than the minimum size required to build on.


The land should have a survey carried out in order to establish the legal boundary lines. At the point of closing the purchase, you will need at least two lawyers (one for the vendor and one for the buyer) as well as a notary to oversee the transaction. Only in this way can you ensure a proper legal transfer of title.


If you don't understand the Greek language, you should have an interpreter present. Greek contracts are complex and are written in Katharevoussa (formal Greek) which is very difficult to understand.


Choose your own lawyer! You should feel able to trust him. The official purchase price (for tax purposes) is usually a fraction of the agreed price and you may otherwise end up paying more than you should. Be cautious - this is illegal!/li>

Planning permission takes at least 3 months to obtain, and only lasts for 4 years. So don't waste time.


You need a minimum plot of 4000 square metres in order to build in areas outside "the zone" (municipal boundary). 3999 square metres isn't enough. This is a further reason for obtaining an professional survey before purchase.


The buildable portion of land is strictly controlled according to a laid-down formula. For example, you can build a home of 200sq m on 4000 sq m of land, and of 300 sq m on 15000 sq m of land. The survey should make clear your exact building entitlement.


Choose an architect who has a licence to work in Greece. If you don't, you'll double your costs because an architect without that licence will have to involve a Greek-based architect with the appropriate permission. And, make no mistake, he'll charge you!


Choose an architect who lives as close as possible to your location. This will ensure more regular supervision, and is the basis for success in your project.


At the end of any building project there is the final inspection by the Authorities. Make sure you build in compliance with the laws, and pay all the required taxes and social security contributions, otherwise you won't be able to obtain an electrical supply.


Water is essential for both living and bulding. If you don't have access to the public piped supply, you might have to drill to find water. This can be expensive (around €200 per metre), and you may need to drill more than 200 metres!


Electricity is nearly as essential as water. A long distance from your plot to the nearest electricity cable is enormously expensive, so make sure there's power in the vicinity before you purchase your land.


A nice piece of land can turn out to be impractical if the distance to the nearest tarmac road is very long. It's boring and bothersome if you have to travel 30 minutes on an unmade road to get there, even if you have a 4x4.


You're dreaming of a plot next to the coastline? Be careful, as being too close might mean you suffer from attack by wind and sea.


You want to have a sea view? The more the better? The larger the angle of exposure the poorer the protection! You're on the Pelion, and you've got four full seasons to think about.


The aspect of the land is as important in Greece as is it in your home country. A southwest exposure extends the daytime!


If you've found your perfect spot, check your mobile signal. It's terrible having no 'phone connection, especially if for some reason you can't get easy access to the landline 'phone network.


The further the landline 'phone network is, the longer you'll have to wait for a connection. We waited 2 years to get a landline.


You need to shop for food? You'd like to go out for dinner? The nearest village shouldn't be too far away from your plot.


You're considering buying a boat? Be sure you can move it by trailer, as secure berths are rare in Greece, and the closest ramp may be a long way away.

Disclaimer: All the above information, especially that concerning building and planning, is subject to change by the relevant authorities. It is impossible to comprehensively summarise the current building regulations. In each particular case we will advise you correctly at the appropriate time, and the above comments should be viewed only as an aid to understanding what's involved in buying and building in Pelion.

So, maybe you're retired then? You've got a motorhome, or you have a friend in your preferred vicinity who can accommodate you? You speak Greek fluently? You fancy spending a few months here getting to know the locals so that you can find the right people to make your dream come true? OK, in that case you have no need of us, and we wish you good luck in your venture.

However, if time is of the essence and you need to find the most straightforward way to progress, then please contact us. We can provide the helping hand you need, and we appreciate your business! Please call or email us, whichever you prefer.
PELION

E

STATES&copy